Single:                                                      Hammer Hubert & Manu "Kling Kleng Manu with Guitar"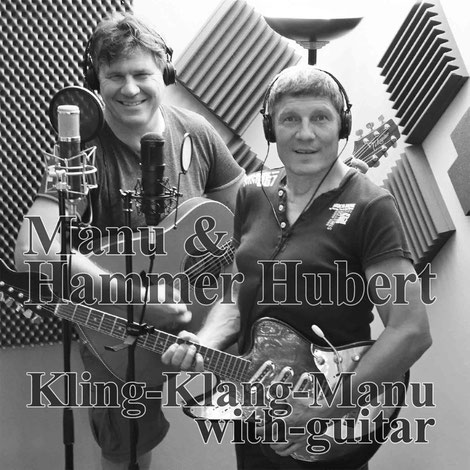 Single Hammer Hubert - "Kling Klang Manu with Guitar"
recorded 13-12-25
Dies ist die englische Version von:

"Kling Klang Manu mit Gitarre"
Ich höre Deine Lieder und schreibe einen Text dazu.

So hat es mit dem Song angefangen.

Da habe ich Lieder von Manuel Lücht gehört und es sind mir so gute Ideen gekommen. Damit ich nicht aus Versehen etwas von Manu´s Songs kopiere, bin ich zu ihm und wir haben einen Song gemacht. Das ist doch mal Super Klasse.
Weiter geht´s mit Manu und Hammer Songs.
Hammer Hubert ist vertreten und auch erhältlich über Roegelsnap Label & Verlag
Downloads gibt es auf den den Downloadportalen:
Juke
Musicload
roegelsnap.eu
iTunes
Napster
Play.google.com
Weltbild-downloads
Music.telekom
Junodownload